book
Healthy Drinks
Green smoothie, health shots, Super Smoothies and juices. Vitamin and infused waters, tonics, kombucha and other nutrient-packed drinks are a quick, delicious, and powerful pick-me-up that will enhance your vitality with just a swig (or two).
Experience and enjoy this powerful recepies in this book. Healthy Drinks – how you boost yourself with the power in food.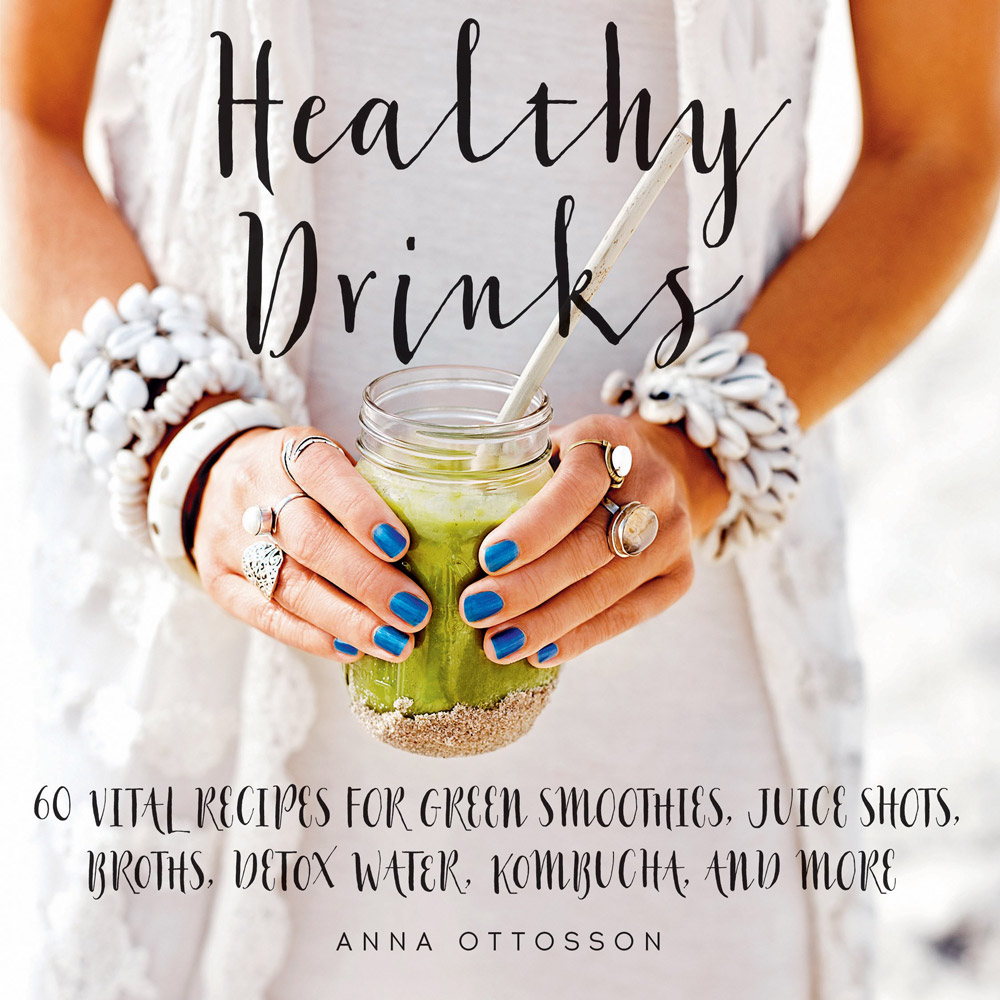 "In Healthy Drinks, Anna Ottosson shows you how you can drink your way to vibrant health. With delicious, quick, and healthy recipes, Anna will guide you to ignite your food revolution and saturate your body with critical nutrients that can add years to your life, and life to your years. Read, drink, and thrive!"
Ocean Robbins, Founder of Food Revolution Network in United States

 "[Anna Ottosson is] a Viking Goddess, an angel with wings of love and compassion in the power of food."
John Sughorito, Founder of a Raw food mecca, Bali
"Anna Ottosson is radiant and glows with a warm, loving and compassionate aura. Her recipes are like her, authentic, beautiful and full of pure and loving energy.
Sat Nam"
Bijay J Anand, Bollywood-superstar & yogi
With the way the world is moving so fast now and the grab-and-go food that people are consuming, human minds often do not work as well they could be working.  Adhering to this beautiful book's amazing recipes that taste good and bring clarity to Body, Mind, and Soul is very important.  The photography is gorgeous.  Anna subscribes to and is a walking testament of her words that she writes about eating.  Please read this book.  Eat well, love the book, and share it with your family and friends.
Gurmukh,

"An angel from Sweden. An author of organic, healthy recipes for clarity of mind, body and soul"
Sonali Anand, Bollywood Superstar